Monthly Shorts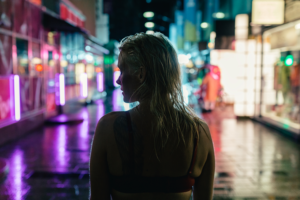 Lyhyesti kerran kuussa ("shortly once a month") is a short film screening series organized by The Finnish Film Foundation. The events are held in The Foundation's cinema Kino K-13. The screenings are curated by Otto Suuronen, Advisor / International Promotion and Cultural Export of Short Films.
The films are subtitled in English. The screenings are free of charge!
Kino K-13, Kanavakatu 12, Katajanokka, Helsinki
How to get there
Upcoming screenings
August 15, 2019 Night of the Arts
September 15, 2019 Night of the Arts Rerun
October 19–20, 2019 Lyhyesti Festival
November 17, 2019 Film within a Film
December 15, 2019 Festival Favorites
Night of the Arts
August 15, 2019, 18:00–22:00
Night of the Arts celebrates its 30th anniversary this year. The Finnish Film Foundation will host its traditional short film screening with the best of the new Finnish short films. There will be two programs, both screened twice during the evening.
Program at 18:00 and 20:00:
Mother and Milk
animation, 2019, 10 min
Director & screenwriter: Ami Lindholm
All Inclusive
fiktio, 2019, 15 min
Director & screenwriter: Teemu Nikki
Realms
experimental/fiction, 2018, 20 min
Director & screenwriter: Patrik Söderlund
Program at 19:00 and 21:00:
From Matti with Love
fiction, 2019, 18 min
Director & screenwriter: Jarno Lindemark
A Target
fiction , 2019, 7 min
Director & screenwriter: Antti Heikki Pesonen
Still Lives
animation, 2019, 6 min
Director & screenwriter: Elli Vuorinen
Two Bodies on a Beach
fiction , 2019, 19 min
Director: Anna Paavilainen
Screenwriter: Anna Paavilainen & Laura Birn
For more information:
Riitta Haapiainen, Kino K-13
tel. (09) 6220 3027
kinok13@ses.fi
Otto Suuronen, Suomen elokuvasäätiö
tel. (09) 6220 3019
otto.suuronen(at)ses.fi