Over the Fence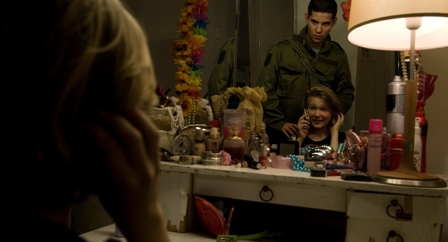 Domestic title:
Viikko ennen vappua
Script:
Ilmari Aho, Hamy Ramezan
Actors:
Jesse Martin, Emilia Laine, Matleena Kuusniemi, Eero Milonoff
Description:
Tomi (16) and Aino (12) are brother and sister and best friends, united by their love of football. Tomi is a fanatical supporter of Aino´s team, and it´s important to him that they win the championship.
Marjo, the mother of Tomi and Aino, makes her children´s lives difficult by her constant partying. Tomi is used to his mother´s unpredictable behaviour and only gets worried when he realises that his sister is changing too. Aino is no longer the sweet and harmless little sister he knows. She no longer concentrates on football.
Tomi realizes Aino is changing fast. He tries to stop her sister but must finally face the fact that one can´t control other people.
Tomi must learn to trust both himself and others. That is the only way he and Aino can move on.