Brothers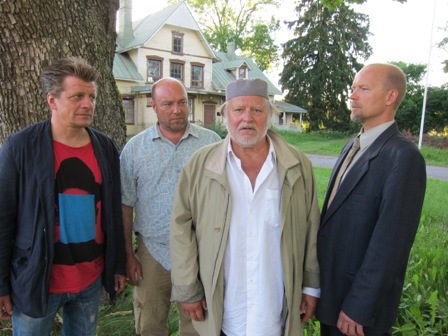 Script:
Mika Kaurismäki, Sami Keski-Vähälä
Actors:
Kari Heiskanen, Pertti Sveholm, Timo Torikka, Liisa Mustonen, Mari Perankoski, Vesa Vierikko ja Esko Salminen
Description:
A satirical portrayal of a reunion of three brothers with their father. Ivar (51, writer), Mitja (49, film producer), and Torsti (51, caretaker) are brothers, who have a mutual father, Paavo (70), but they all have different mothers. They haven´t seen each other for a long time, but meet now at their father´s 70th birthday. They start talking over their relationships revealing some painful memories of their past and unpleasant truths about their father, who they all blame for the failures in their lives.