Raspberryboat Refugee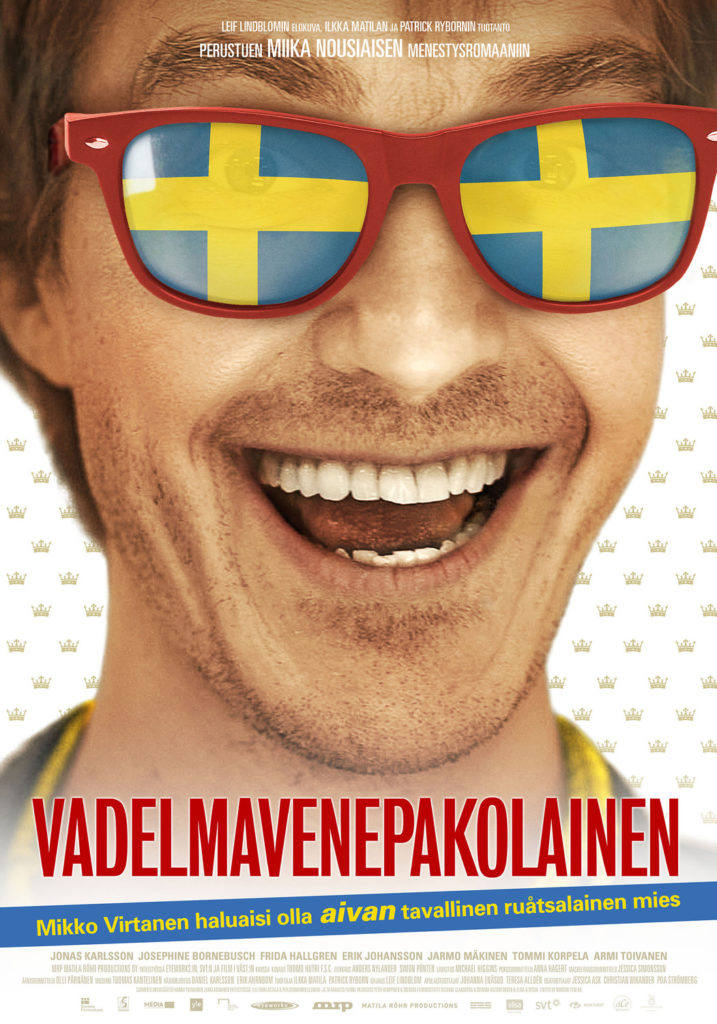 Domestic title:
Vadelmavenepakolainen
Information:
Based on the novel by Miika Nousiainen
Script:
Erik Ahrnbom, Daniel Karlsson
Actors:
Jonas Karlsson, Erik Johansson, Frida Hallgren, Suzanne Reuter, Josephine Bornebusch, Björn Bengtsson, Jarmo Mäkinen, Armi Toivanen, Tommi Korpela, Elina Knihtilä, Kari-Pekka Toivonen
Description:
The Raspberry Boat Refugee is a comedy of a Swedish man trapped in the body of a Finn. Mikko Virtanen hates everything Finnish. Ever since childhood, he has wanted to trade the oppressive silence and the endless beatings, knife fights and flow of vodka for a Swedish life: public insurance, fridge-cold buttermilk and Abba. On a ship trip Mikko runs into Mikael, a Swedish psychologist who is thoroughly fed up with the Swedish culture of rational moderation. On the deck, the two men come up with a solution that will change their entire lives.