Pixadores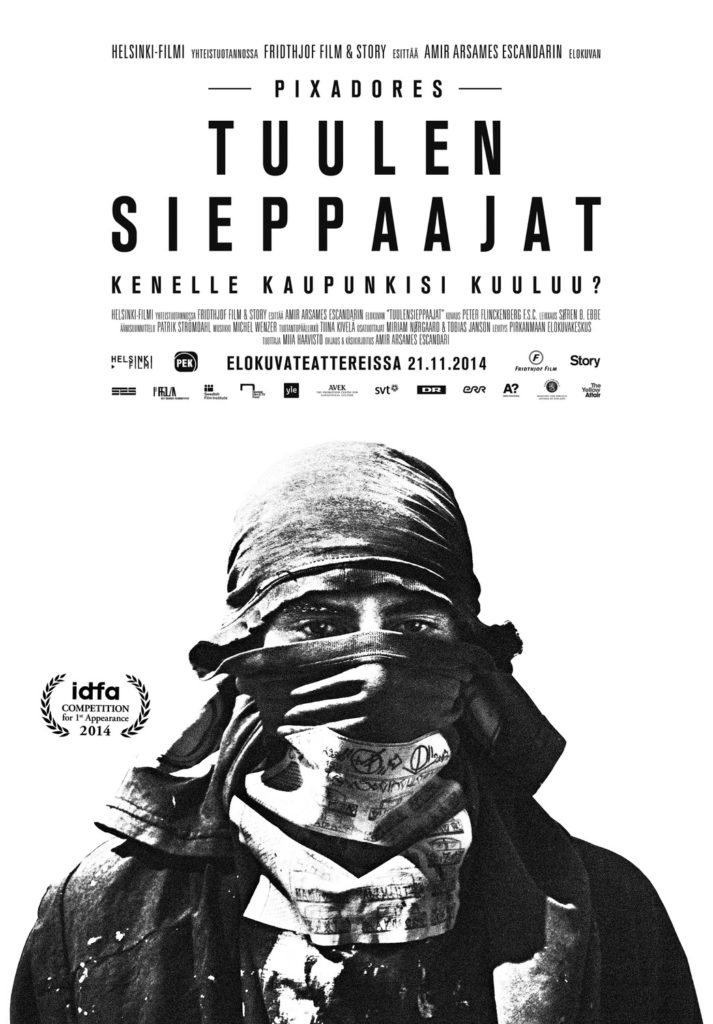 Domestic title:
Tuulensieppaajat
Script:
Amir Arsames Escandari
Director:
Amir Arsames Escandari
Description:
Pixadores is about a group of young men from the favelas of São Paulo. They live for pixação, a unique form of street art. The pixadores write cryptic messages high up on tall buildings. They revolt against the Brazilian society with their slogans painted on the city walls at nighttime. This is a story about four men. Pixação is their lifeline. A surprise invitation to the group to participate in the Berlin Biennale changes their lives. They choose to go, even if they have been attacking the art world for years with their work. Their trip results in chaos, but it is a triumph for the movement. Nothing is the same when they go back to their lives in São Paulo.
International producer:
Miia Haavisto