Svinalängorna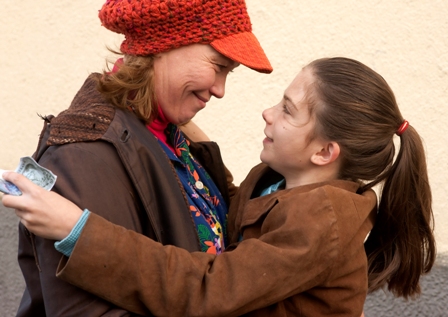 Information:
Co-production: Sweden
Script:
Pernilla August, Lolita Ray
Actors:
Outi Mäenpää, Ville Virtanen, Noomi Rapace
Description:
Svinalängorna is loosely based upon Susanna Alakoski´s August Prize-winning novel of the same title. A moving, beautiful and gloomy tale, told with plenty of wit and lack of bitterness. The story takes place in present time as well as during the 70´s in Ystad, Sweden.
The film centers around the main character, Leena (34) and her struggle with an agonizing past.
It all begins when Leena one day receives a phone call, informing her that her mother is dying in the hospital in Ystad. She must now return to her past, to Ystad and to that place within herself which she has kept hidden for the last 25 years.
Trying hard to keep a brave face in front of her family, she is ruthlessly pulled back to her teen years and to the memories of growing up in a Finnish-Swedish family in Ystad. As everything in her life begins to remind her of the dramatic events during her teens, we take part of her memories as she relives them. This is the structural foundation of the entire film.
Leena has otherwise managed to create a normal and ordinary life for herself in Söder, Stockholm, with her husband and two young daughters, Flisan (8) and Marja (11). She has also managed to successfully eliminate the memories of her childhood and has kept in touch with no one from the past. Even Leena´s own family believes that her parents are dead.
When Leena and her family return to Ystad, to her childhood home also known as the "Svinalängorna", the truth begins to unwind.
Staying at her childhood home, the facade begins to crack for real and she is now drawn deeper and deeper into her painful past. All this while her helpless husband and little daughters witness how she begins to lose control.