Ricky Rapper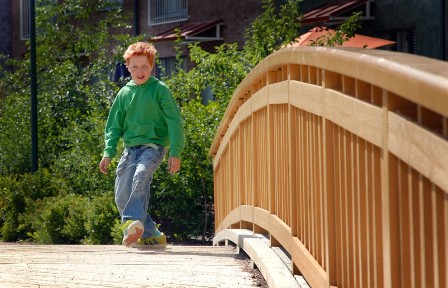 Domestic title:
Risto Räppääjä
Script:
Sinikka Nopola, Tiina Nopola
Producer:
Lasse Saarinen, Risto Salomaa
Actors:
Niilo Sipilä (Risto Räppääjä), Mimmi Lounela (Nelli Nuudelipää), Annu Valonen (Rauha Räppääjä), Ulla Tapaninen (Pakastaja-Elvi), Martti Suosalo (Lennart Lindberg), Ullariikka Koskela (Pinja Perhonen) ja Teemu Aromaa (Pontus Perhonen)
Description:
Ricky is a ten-year-old boy who likes to play drums. He lives in an apartment building with his aunt Serena Rapper, a telemarketer, and dreams of performing live one day. Serena, on the other hand, dreams of Lennart Lindberg who lives downstairs. A girl named Nelly Butterfly moves into their building, and Serena encourages Ricky to get to know her, but Ricky is too shy. He does not understand how he could make friends with a girl. Serena writes a love letter to Lennart Lindberg, but the letter ends up in Nelly´s hands. The letter is signed by "your friend from upstairs," and Nelly thinks Ricky has sent the letter. Nelly thinks Ricky is an idiot and writes an abusive letter to the "friend from upstairs." When Ricky finds out about the misunderstanding, he wants to disguise himself. Nelly, however, recognizes him. She is lonely and wants to get to know Ricky after all, even though she initially thought that he is an idiot. The misunderstanding caused by the letter is clarified, and Ricky and Nelly become friends. But then comes a twist: Serena breaks her leg and can no longer cook and clean. Her cousin, Fanny the Freezer, moves in to take care of the household. For her, the two most important things in life are order and cleanliness. She can not tolerate drumming or other loud noises. Ricky´s and Nelly´s friendship deepens when Fanny confiscates Ricky´s drum. That´s when the adventure begins…

International sales: Delphis Films Inc.