Ricky Rapper and Cool Wendy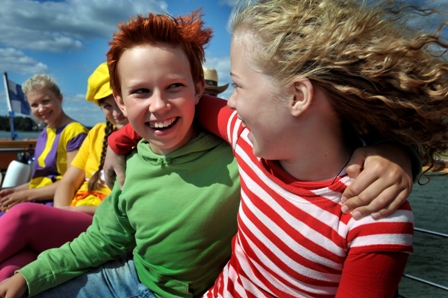 Domestic title:
Risto Räppääjä ja viileä Venla
Script:
Sinikka Nopola, Tiina Nopola
Actors:
Lauri Karo, Venni Uotila, Olivia Ainali, Annu Valonen, Ulla Tapaninen, Martti Suosalo, Juha Muje
Description:
The family musical comedy Ricky Rapper and Cool Wendy is an eventful relationship comedy about friendship, loneliness and tolerance based on an original story. Ricky Rapper and Nelly Noodlehead go to an Island resort where Fanny Freezer works as a holiday camp hostess. The guests include Wendy, who is slightly older than Ricky and Nelly, and her father Herb Willow. Wendy´s arrival puts a strain on Ricky and Nelly´s friendship since Nelly begins to spend more time with Wendy. Old friends Fanny Freezer and Herb Willow also become closer.