Ricky Rapper and the Bicycle Thief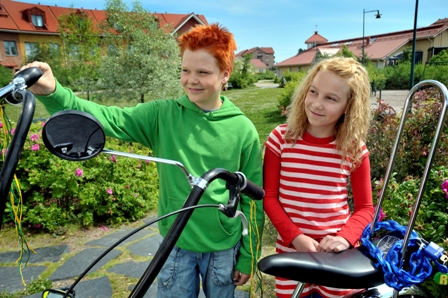 Domestic title:
Risto Räppääjä ja polkupyörävaras
Script:
Sinikka Nopola, Tiina Nopola
Producer:
Lasse Saarinen, Risto Salomaa
Actors:
Martti Suosalo, Ulla Tapaninen, Annu Valonen
Description:
Ricky Rapper´s adventures continue in a fabulous new musical comedy. Ricky Rapper and the Bicycle Thief is a touching and action-packed musical comedy, which tells a totally new story of Ricky´s adventures. Serena Rapper and Lennart Lindberg decide to go on a vacation and Fanny Freezer comes to take care of Ricky and Nelly Noodlehead. Ricky gets a fancy new bike in consolation. Unfortunately, the new bike disappears inexplicably. This launches a wild adventure in which all key characters mysteriously cross paths. And what is the role of Bertil and Robert Rosenbögel and a hospital headed by odd behaving doctors in all this?