Sixpack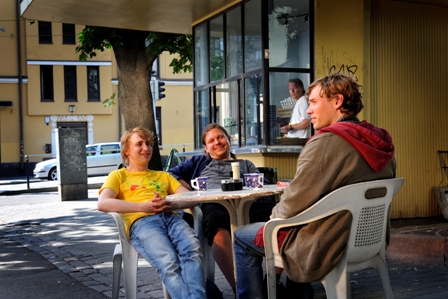 Domestic title:
Pussikaljaelokuva
Script:
Ville Jankeri, Mikko Rimminen
Producer:
Lasse Saarinen, Rimbo Salomaa
Actors:
Eero Milonoff, Jussi Nikkilä, Ylermi Rajamaa
Description:
Marshall can´t sleep and he feels depressed. His friends, Pasty and Henninen, lure him out from his dusty flat. After a lazy resistance Marshall agrees and finds himself spending a hot summer day in parks, streets and beer terraces. During the day they meet interesting people. From nice girls in the park to cops with no sense of humor. The day goes from early morning sun to a heavy rain at nightfall. When all hope seems to be gone and their clothes are wet the sun rises again. Then it is time to stop and look friendship deep in the eye.