Off-Key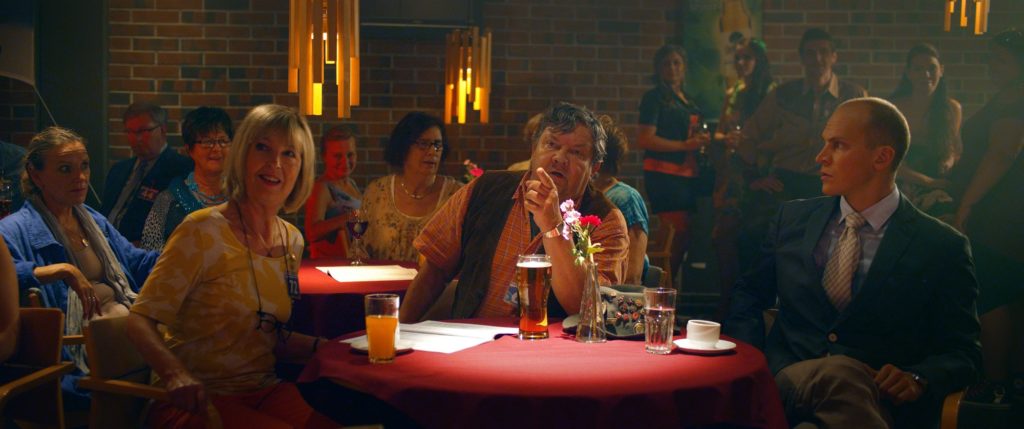 Domestic title:
Nuotin vierestä
Script:
Johanna Hartikainen
Actors:
Riku Nieminen, Leena Uotila, Pihla Viitala, Essi Hellén, Juha Muje, Antti Luusuaniemi
Description:
To his horror, demure Arto learns that his mother Leena has signed up for a karaoke competition. He agrees to drive her mother to the competition with the intentcion of talking her out of it or just conning her into changing her mind – and therefore avoid the shame. When the competition starts, Arto realizes how important singing actually is to Leena and also how extremely attractive karaoke judge, Susanna, they have… Now, instead of sabotaging her mother's hopes for the competition, Arto devises a battle plan to keep his mother in the competition as long as possible. Little does Arto know that Leena also has a hidden agenda for his son.
Off-key is a heart warming film about throwing yourself in head first, letting go of shame and that things in life rarely go as planned.