Niko 2 - Little Brother, Big Trouble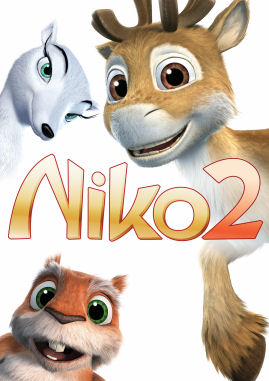 Domestic title:
Niko 2 – lentäjäveljekset
Category:
Animated films and series, Feature films
Information:
Family animation
Script:
Hannu Tuomainen, Marteinn Thorisson
Producer:
Petteri Pasanen, Hannu Tuomainen
Description:
Niko, a young reindeer boy, secretly wishes his mom and his hero dad from Santa's world famous Flying Forces would get back together so they could be a real family – something they have never been. One day mom springs the news on Niko; she's met a guy, an ordinary reindeer, Lenni, and he and his little son Jonni will be moving in. Niko´s world is shaken: he will no longer be the only child. Furthermore, when called upon to look after this darn cute little stepbrother, Jonni goes missing and Niko must embark on a dangerous journey to save him.