Moomins and Midsummer Madness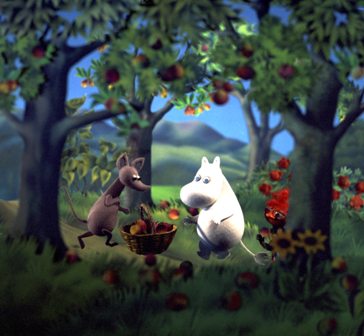 Domestic title:
Muumi ja vaarallinen juhannus
Category:
Animated films and series, Feature films
Information:
Animation Feature
Script:
Iivo Baric, Minna Karvonen
Actors:
Tapani Perttu, Johanna Viksten, Jasper Pääkkönen, Elsa Saisio, Outi Alanen, Taneli Mäkelä, Jarmo Koski, Ilpo Mikkonen, Leena Rapola, Vuokka Hovatta
Description:
A tranquil summer day in the Moomin Valley is interrupted by a volcanic eruption and a huge surge. Water rises higher and higher, but at the last minute the Moomin family finds refuge in a strange house that floats to their rescue. It turns out this is not an ordinary house but a theatre stage, and the home of certain theatre-loving Emma. Somewhat reluctantly Emma agrees to help the Moomin family who want to produce a play which Moominpappa begins to write.