Matti Nykänen - By His Own Words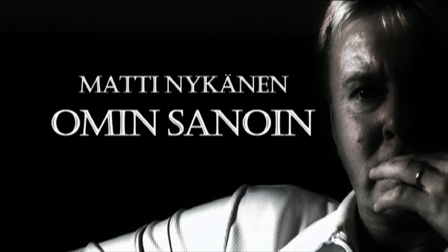 Domestic title:
Matti Nykänen – omin sanoin
Description:
The story of Matti Nykänen, which has taken mythological dimensions, is known by winter sports fans throughout the world. However, so far one view is still missing. Matti´s own.
According to the tabloid press Matti is just a foolish Finnish drunk messing around and cracking stupidities and who gets himself into troubles which are easy to moralize and to laugh at – also maliciously. A more careful observation reveals that Matti is just a human, a master of situation comedy, mostly experiencing himself as a wrongfully understood eternal ADHD-kid whose innocence and directness represents something which we can all identify with.
The documentary focuses on Matti´s own version of his life until now. Here Matti unveils the stories that so far have been untold. He will reveal his own version of the legends built by the press by showing us the real person behind the veils of the media scandals. The aim is to reach an atmosphere which gives a minimal impression of personal manipulation – it will be an intimate, warm, lyrical and a comic dive into one sort of Finnish mental landscape. The story will be told by Matti´s own voice, no other story tellers are needed.
Matti Nykänen – By His Own Words is a great story told by a human being.
International producer:
Aarni Kuorikoski