The Magic Crystal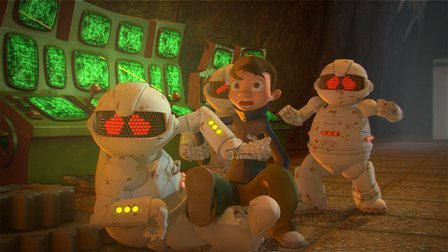 Domestic title:
Maaginen kristalli
Category:
Animated films and series, Feature films
Information:
3D Animation Feature
Script:
Bob Swain, Dan Wicksman, Nuria Wicksman, Alessandro Liggieri, Antti Haikala
Producer:
Mikael Wahlforss
Description:
A magic crystal makes it possible for Santa to multiply his efforts to distribute presents to children and thus bring happiness to families all over the world. But Santa´s evil twin brother Basil has a diabolic plan. He will steal the crystal and gain control over children´s minds. But thanks to the courage of a human boy, Yotan, the crystal is saved by Santa´s RED CAPS – his crew of elvish helpers. They succeed, after many adventures and crises, in saving the crystal and bringing it back to Santa´s headquarters in Korvatunturi.
But even if this film shares the ethic values of the Elvish tradition, The Magic Crystal is closer to science fiction than to the classic Nordic mythology.