The Punk Syndrome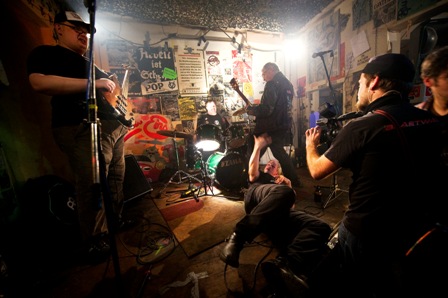 Domestic title:
Kovasikajuttu
Script:
Jukka Kärkkäinen, J-P Passi
Director:
Jukka Kärkkäinen, J-P Passi
Producer:
Sami Jahnukainen
Description:
The Punk Syndrome is a film about the Finnish punk-rock band Pertti Kurikan nimipäivät (Pertti Kurikka´s Name Day), formed by four mentally disabled guys. It follows the band´s journey from their rehearsal room to festival stages and into the limelights. The film shows the love and hate between them. The arguments. The crying. The laughter. It shows what punk used to be about: misfits screaming their lungs out about real problems. This is why this is the last punk band in the World. And they are here to make a fuss.