Home Sweet Home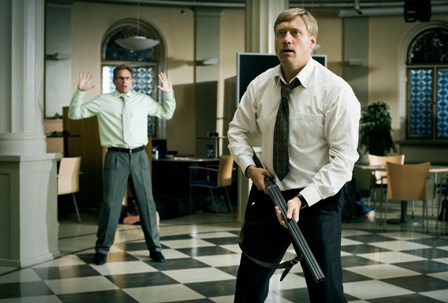 Producer:
Markus Selin, Jukka Helle
Actors:
Samuli Edelmann, Katariina Kaitue, Kerli Kyllönen, Santeri Kinnunen, Kristo Salminen, Aake Kalliala, Petra Frey, Tommi Korpela, Aku Hirviniemi, Taisto Oksanen, Niina Nurminen, Pekka Huotari
Description:
"Let's pretend we're doing well." Sami Luoto is a family man in his forties with a secret dream. He wants to succeed like his father and build a fancy house for himself, his wife and their teenage daughter. Life For Sale is a dramatic thriller of one unlucky man's descent into disaster. It examines contemporary social undertones such as; what is the measure of success? Can love be measured? Can a man fail totally and then pick himself up and try again? Despite its challenging subject, the movie – based on the upcoming novel of the same title by Marko Leino – is full of humor with an ending that offers hope to all.