Tatu and Patu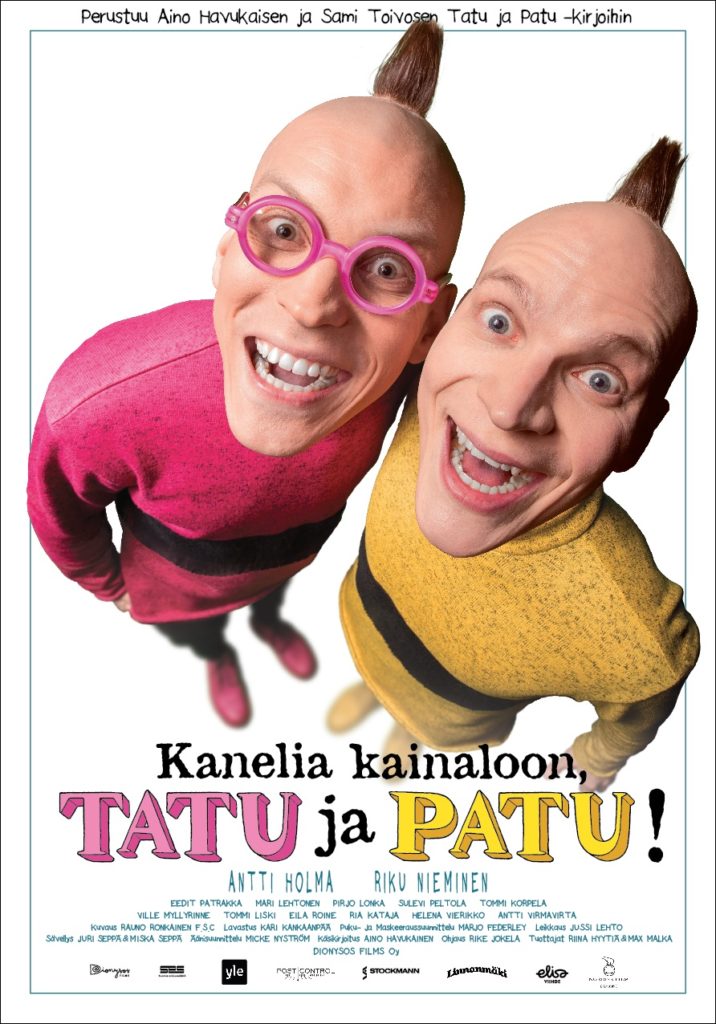 Domestic title:
Kanelia kainaloon, Tatu ja Patu!
Producer:
Riina Hyytiä, Mahsa Malka
Description:
Tatu and Patu is a comedy based on the bestselling Finnish children's book series. Tatu and Patu are clever brothers form Odsville, where things are usually done a bit differently. In the movie, Tatu and Patu are invited to the big city to experience the Christmas time with their best friend, Veera. Things get complicated when Veera is late from the railway station and the boys enter the city on their own. What follows is an adventure full of nutty incidents, as the friends try to find each other!