Hit the Road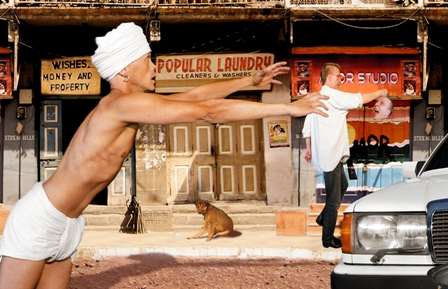 Domestic title:
Hit the Road
Category:
Animated films and series
Producer:
Viljami Kettunen
Actors:
Tero Jartti, Terhi Huttunen, Kimmo Uitti, Cyde Hyttinen, Hanna Määttä, Viljami Kettunen
Description:
In this rolling comedy, the main character takes a fantastic study trip of love to India. He is obsessed by an image of happiness; the image includes a beautiful woman. The main character of the film seeks happiness so fervently that he no longer sees nor hears the world around him. Wise snakes and warm cows try to stop the obsessed main character from running around in circles. The main character is a prisoner of his own "talking head," his mind, and instant karma fines him on the spot time and time again, in vain. At the end, the animals in the film are forced to take extreme measures to stop the main character. The main character wakes up to reality and notices that his mental "messing around" has also left a physical imprint on him.