Backwood Philosopher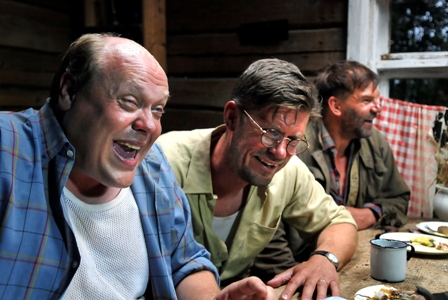 Domestic title:
Havukka-ahon ajattelija
Producer:
Marko Röhr, Mikko Tenhunen
Actors:
Kai Lehtinen, Tommi Korpela, Hannu-Pekka Björkman
Description:
Backwood Philosopher is based on a hugely popular novel by Veikko Huovinen. Two biologists from a university travel to the remote backwoods of eastern Finland. They get Konsta Pylkkänen to guide them; an uneducated but smart lumberjack who has developed Baron von Mûnchausen-like visions on how the world is constructed. The three men start a journey through the woods and learn new things from each other about science, history and human nature.