Gorilla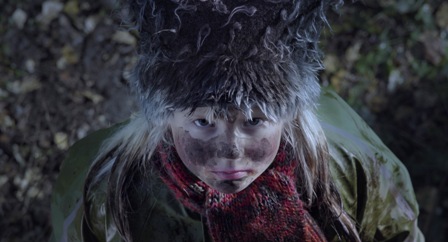 Information:
Short children´s film
Script:
Kirsikka Saari, Jenni Toivoniemi
Actors:
Siiri Kaskilahti, Asta Friman, Saana Alapuranen
Description:
Gorilla is a ten-minute children´s drama about a six-year-old Alli who tries to get into her big sister´s lovely princess room; she wants to play with her sister and her friend. Alli is an energetic little girl; her clothes are always full of felt-tip pen and ketchup stains and her head full of ideas. The big girls won´t play with Alli but instead call her a gorilla because she is so scruffy. But Alli won´t give up and does everything to get into the big girls´ game.
Gorilla is a funny and touching film about sisterhood and the roles of girls. It tells about how annoying it is to be left out because you´re too small or don´t fit. It also tells about how annoying it is when your sister won´t leave you alone. The film shows different ways of being a girl. Some girls are little princesses like Alli´s big sister and her friend, while some are little gorillas. The most important thing is that we are accepted just the way we are.
The film is produced as part of the short film initiative for
children, Skidisti, and it is funded by The Finnish Film Foundation,
AVEK and The Finnish Film Contact