Father, Son & Holy Cow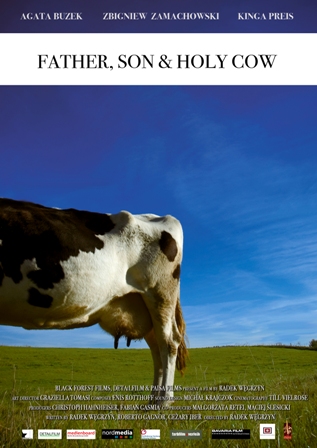 Domestic title:
Father, Son & Holy Cow
Information:
International co-production: Germany
Script:
Radek Wegrzyn, Roberto Gagnor, Cezary Iber
Actors:
Agata Buzek, Zbigniew Zamachowski, Kinga Preis
Description:
Bogdan has recently lost his wife. Full of grief he retreats to his mother´s farm. When one of his cows begins to act strangely, Bogdan believes that his missed love has come back. What follows is a colourful dance full of emotions that ends with just another "Good Bye".
International producer:
Juha Wuolijoki