21 Ways to Ruin a Marriage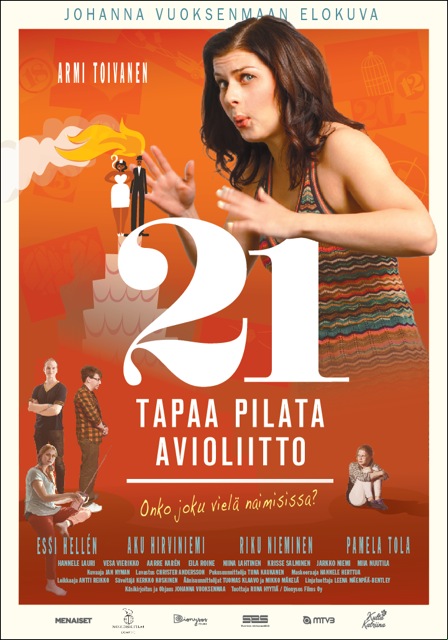 Domestic title:
21 tapaa pilata avioliitto
Information:
We have someone who doesn't want to fall in love. We have another whowants just that. The third is married to the wrong woman, and the fourth issingle. Soon everyone will be, if the 21 ways to ruin a marriage are put to use.
Script:
Johanna Vuoksenmaa
Director:
Johanna Vuoksenmaa
Actors:
Armi Toivanen, Riku Nieminen, Essi Hellen, Aku Hirviniemi, Hannele Lauri, Vesa Vierikko, Pamela Tola